Things to know
Everything you need to know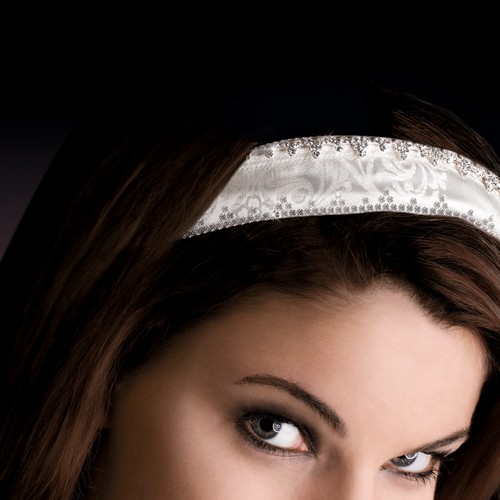 FILLINGS FOR DUVETS AND PILLOWS
DOWN AND FEATHERS
Those who live their days intensively want to spend their downtime in a particularly pleasant way. Our down duvets and feather duvets are the right choice for anyone who wants to indulge in the luxury of a special relaxation experience: snuggle in and immerse yourself in pure well-being.
The down duvets and pillows in the "Down & Feathers" series are our traditionally exquisite companions for the night. These duvets are unsurpassed in their cuddliness, excellent in their heat insulation and optimal in their moisture transport. Just the right thing for sleepers who enjoy pleasure and sleep well.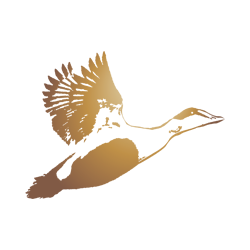 Eiderdown
Eider down comes from the wild eider duck of the same name, which is native mainly to Iceland, Scotland, Scandinavia, Siberia and North America. It is perfectly adapted to the cold climate of these Arctic regions and develops exceptionally large flocks of down with microscopic barbs. These hook together and form a kind of fine fleece with extraordinary thermal insulation properties and excellent breathability at the same time. Eider down is very light, extremely soft and offers an inimitable cuddly comfort.
Eider down is a very exclusive natural product that comes from the wild eider duck. Every year in spring, after the breeding season is over, the down is collected from the left-behind nests of the eider ducks, dried and cleaned in labour-intensive manual work.
Goose down
Geese – as well as other bird species – form a special lower plumage called down to protect them from the cold. Unlike feathers, down does not have a keel. The shape is more reminiscent of a filigree snowflake. Down has a kind of microscopic core from which the finest feather branches radiate. These feather branches have an energetic negative charge, which repels each other and at the same time creates tiny air cushions that have an insulating effect.
Goose down has a larger diameter than duck down. Goose down forms more pronounced air cushions and has more intensive insulating properties to protect against the cold.
Down
Ducks, like other bird species, develop a special lower plumage called down to protect them from the cold. Unlike feathers, down does not have a keel. The shape is more reminiscent of a filigree snowflake. Down has a kind of microscopic core from which the finest feather branches radiate. These feather branches have an energetic negative charge, which repels each other and at the same time creates tiny air cushions that have an insulating effect.
Duck down has a slightly smaller diameter than goose down. They form insulating air cushions and have good properties for protection against the cold. If "down" is stated in declarations, the product contains down from ducks.

NATURAL HAIR / NATURAL FIBRE
To develop one's own personality, to create space for discovery and the pure experience of nature, people need space, time and natural materials around them. If you want to enjoy the original feeling of the unadulterated at night, choose duvets from our "natural hair/natural fibre" series.
Nature has everything we need for a restful sleep: the finest cashmere for dreamlike lightness, fine wild silk for a balancing feeling of well-being at different temperatures, the finest camel hair for lasting bed warmth or original virgin sheep's wool for a cosy sleeping climate.
.

Cashmere hair
Cashmere wool is a particularly fine and soft natural fibre that is obtained once a year at the end of winter by combing out the underfur of the cashmere goat. The yield per animal is only between 150 and 200 g per year.
Cashmere has excellent thermal properties. In its natural environment, the cashmere goat withstands temperatures as low as -40 °C. Cashmere hair has the highest heat retention capacity of all natural noble fibres due to the formation of tiny air cushions between the fine hairs. It is very soft, light, breathable and dirt and odour repellent. Extensive airing, especially in winter at sub-zero temperatures for self-cleaning, preserves the high quality of cashmere.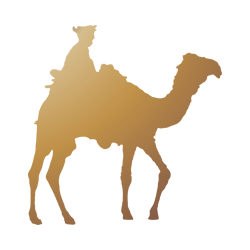 Camel hair
The camel is well adapted to harsh climates with hot days and cold nights and thus has optimal temperature regulation. Camels shed their hair in clumps during the natural shedding process in spring. The hair is then picked up and brushed out.
The camel hair fibre is a natural hollow fibre and can therefore absorb and dissipate moisture very well. The dry, warm sleeping climate is especially appreciated by rheumatics.
Camel hair also has self-cleaning properties and is refreshed by a few hours of airing in fresh air.
Camel hair is very robust and shows hardly any signs of wear even after years.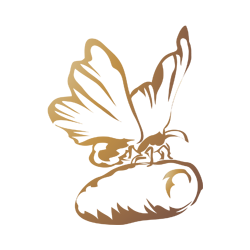 Wild silk
Silk is a very fine fibre with high tensile strength and a characteristic sheen. It can absorb up to 30% of its own weight in moisture without giving a wet feeling. It has temperature-balancing and slightly cooling properties and is therefore particularly popular in summer.
With all wild silk types, the extraction process of the silk threads takes place without animal suffering. Only after the pupation process is complete and the butterflies have left the cocoons, silk threads are extracted from the empty cocoons. The silk threads of wild silk are significantly shorter than those of conventional silk because the cocoons are damaged by the hatching process. The wild silk threads are therefore thickened during weaving and produce the typical, slightly nubby appearance.
Tussah silk is a wild silk obtained from the cocoons of the oak silk moth. Typically, tussah wild silk has a natural, slightly brownish colour.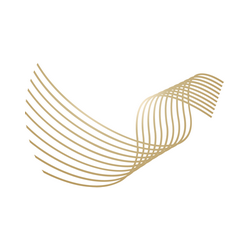 TEXTILE FIBR
Getting to know all facets of life, combining family and hobbies, being interested in trends and new things: Anyone who fills their days with events like this wants a quilt for the nights that is as pleasant as it is uncomplicated. With the high-quality textile fibre quilts from our "Textile Fibre" series, we combine ease of care with high sleeping comfort.
Light and airy, these quilts nestle against the body and ensure a good, restful night's sleep. The quilts can be washed and dried quickly and easily. High washing temperatures and tumble dryers do not affect them, which is why textile fibre duvets and pillows are ideally suited for house dust mite allergy sufferers.
Brand fibre
Quilts and pillows with a filling of modern textile fibres combine functionality, optimum ease of care and hygiene with the advantages of cuddliness and lightness. The products are washable up to 60 °C or 95 °C, suitable for tumble-drying and therefore particularly recommended for duvets and pillows for house dust allergy sufferers.
.
Outlast®
The temperature regulating Outlast® technology was originally developed for NASA and enables textile materials to absorb, store and release heat. Outlast® technology reacts proactively to changes in skin temperature: the heat balance is optimally regulated, perspiration is reduced and thus optimum comfort is achieved.
Less sweating, i.e. less moisture in the bed cavity – this is exactly what makes the difference in sleeping comfort. Generally, a warm sleeping climate that does not make us perspire is perceived as comfortable.
Outlast® materials proactively compensate for temperature fluctuations even before the body starts to sweat or freeze.
Outlast® products as so-called phase-change materials therefore help to actively balance the temperature and significantly reduce moisture during sleep.
TENCEL™
Tencel™ brand lyocell fibres are produced from sustainably sourced natural wood raw material in an environmentally conscious manufacturing process.
Tencel™ brand fibres have a high range of properties including botanical origin, sustainable manufacturing, softness on the skin, long-lasting softness, silky touch, enhanced breathability as well as colour fastness and biodegradability.
Known for their natural comfort, Tencel™ lyocell fibres are versatile. The unique physical properties of Tencel™ Lyocell fibres contribute to strength, efficient moisture absorption as well as a comfortable feel against the skin.
Thermofill®
Thermofill® is a high-quality filling material made of synthetic high-tech fibres with functional properties. Bedding with Thermofill® filling is very cuddly and feels wonderfully soft. At the same time, Thermofill® has exceptional durable bulking and recovery properties, combined with the ability to trap a high level of air as a heat-insulating cushion. They are also highly durable and very easy to care for.
Bedding with Thermofill® offers superior sleeping comfort, is easy to wash and dries very quickly.
RHOMBO-fill®
Rhombo-fill® is a special filling material that offers cuddly softness with an effective support function and convinces with permanent bulkiness without loss of volume.
The secret is: Rhombo-fill® consists of precisely rhombically cut air cell rods made of high-quality PUR soft foam. The airy cell structure of the material ensures optimal climate properties and special permanent elasticity. The air cells distribute themselves evenly in the cushion and form small air bridges that additionally strengthen the climate effect. Rhombo-fill® can be fluffed and crumpled like a feather pillow and is uniquely elastic and supportive. It does not lose volume even after frequent washing, and the support and climate function is permanently maintained.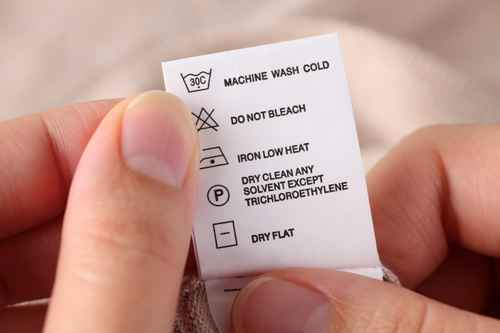 A mattress underlay (protector) between the mattress and the system slat base prevents possible dusting from below and possible mechanical damage to the mattress cover.
Air out your bedroom daily and also let the mattress – without bedspread or bedspread – air out for longer. Then it can release the approx. 0.5 litres of absorbed moisture back into the ambient air. This prevents the possible formation of mould and mildew stains.
Turn and rotate your mattress every few weeks lengthwise and crosswise, if it is not usable on both sides, only lengthwise. This contributes to the regeneration of the materials and prolongs the durability of your mattress. The mattress handles are intended as turning aids, they are not suitable as transport handles.
To care for the mattress, it is sufficient to brush it with a soft brush from time to time. Avoid tapping or vacuuming; this would affect the fabric and upholstery.
If your mattress has a removable cover, follow the care instructions on the sewn-in label when washing or cleaning it. Remove all adhesive labels before washing.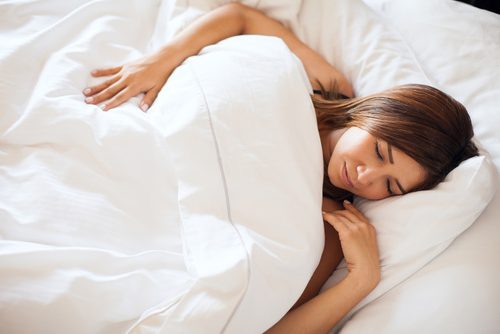 Use your mattress with a matching system base and a pillow or neck support pillow. Then you are lying correctly.
The ideal room temperature in the bedroom is approx. 16 – 18 °C, the ideal humidity approx. 45 – 60 %. Experience has shown that this combination is best for your sleep and optimal for your bedding.
If you use your mattress regularly, we recommend replacing it after 8 – 10 years at the latest for hygienic and orthopaedic reasons.
Film on the compliance with the provisions of the Downpass 2017